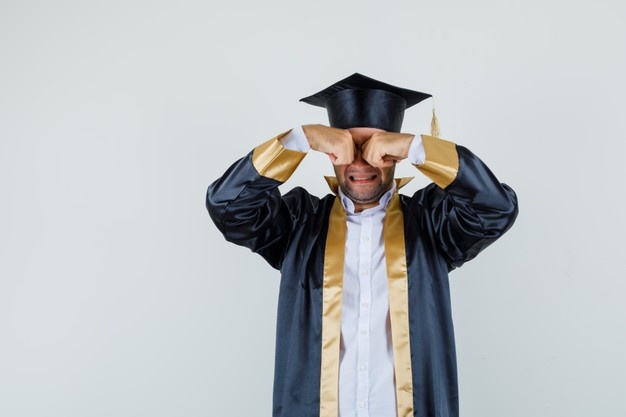 THE PROBLEM WITH EDUCATION IN SOUTH AFRICA
If you are reading this you are probably a youth who heard of our Wbsites.Expert Short Course Training Programs. So you know how expensive tuition fees are at any tertiary institution, whether i its a university, Technicon, College or City Campus. The costs of education has spiralled out of control.
"University and College fees have spiralled out of control."
A practical example of what we mean:
Let me take an example. My cousin staying in Middleburg (Mpumalanga), was fortunate  enough to get high enough matric scores to get university admittance at the University of Pretoria to study Human Resources Management. Her course was very long and the degree can only be obtained over 3 years. So she started and unfortunately failed 1 year and had to redo that year. So she spent 4 years to get her degree. Then she decided to do her honours degree, which took another year. Eventually she studied for 5 years to get ready for the corporate world.
However, while at university she met a boy, fell in love and decided to marry. As it was, he is a farming guy that works for farmers. She married him immediately after finishing her studies, and unfortunately had to go and stay where he is working, on the farm. So she now works on a small farm town doing sales in a local shop. Her job has NOTHING to do with her degree she obtained and her 5 year study program she completed. The salary on the small town is also very low compared to what she could have earned in a city. So her education was a waste. But here is the big thing…….
Her dad paid for her studies, imagine this:
University fees per year is now about R70,000 per year and then her dad also had to buy her a car to drive to home on weekends and holidays and also he had to rent a flat for her in Pretoria. Now that by itself, including food to eat was another R4,500 a month. All in all her studies cost about R100,000 per year.
So when we do the sums, her dad had to pay R500,000 for her studies, and who knows how much debt was accumulated as she had not qualified for a bursary. All of that is now wasted.
If only her dad had not sent her to university, bought a house cash, he could have given her the house and she would have an income from her house of at least R7,000 per month for the rest of her life! It would have been a big investment!
"Soon more people will be on the internet than ever"
The problem with the above example is that education fees have gone out of control. Furthermore, we are being taught what we have been taught for the last 200 years. This will however not be of any help within the next 10-15 years, since the robots are getting much smarter than humans. We wont be able to compete wtih robots, as they are infinitely smarter than humans. Within a few years Artificial Intelligence (AI) robots will have stolen the jobs of millions of people in South Africa. Especially low skill jobs will be hit the hardest. So we will have to learn new skills to survive and be creative to make new platforms of value for the human race. One of the platforms which can be created is website businesses. Soon more people will be on the internet than ever and by having your business online, will be your chance to go big and be a success.
THE PROBLEM WITH LOOKING FOR A JOB.
My parents also forced me to go to university. They said I MUST get a good JOB. I HAVE to study so I can look for a good JOB. They said without a JOB I would not make it in life. And today I can see how wrong they were to make me think I MUST get a JOB.  After years working for a boss in JOB, I can honestly say its good to have a JOB, but VERY FEW people become rich by working for a boss in a JOB. I found out what J-O-B stands for: Just-Over-Broke!
Every month you work so hard but the money just never is enough! Your expenses always catch up with your income! Every month there is still a shortage and you can't do what you want to do. Basically you sell your life for very little money. After the tax man takes 40% of your salary, and paying another 15% VAT and R8 fuel tax per liter and paying property rates and taxes on water and electricity to the municipality, you are left with very little spare. I found out the hard way that working for a boss limited my God-given creative ability to make and create new things.  
BE SMART. THINK DIFFERENTLY.
Today I look back and think where I would have been if only my parents rather helped me to think: "START YOUR OWN BUSINESS", instead of "look for a JOB", I would have been much better off now. Looking at the unemployment rate among the youth in South Africa, it is 40,1% (YES YOU READ IT RIGHT! Thats the official figure provided by Statssa). This means nearly half of all youth in South Africa will not even find a JOB even if they looked for it 24 hours a day, 365 days a year, because there simply are NO JOBS!  CRAZY but TRUE.
So it doesn't make sense to go and study, waste years of precious time and pay massive amounts of study fees for a degree or a diploma which you cannot use in any case, when there simply are just no jobs available to get after your studies are finished. 
Don't get me wrong – we do believe that a formal education is a very good tool to lift you into a better life. But at what expense? Unless you get a bursary, you will probably be in debt when you finished studies and now have to repay study debts for years just to become free to actually buy a house. Currently, the education system in South Africa just does not make sense at all. Its too elite and too expensive.
Our .Expert solution to the problem: You save R500,000 and 3 years of your life
With our www.Websites.Expert Short Courses, we aim to bring you the solution to the unemployment problem in a two-fold way. Learn to make profit from websites, as well as earn cash from the referral commissions of the training courses.
We are going to teach you how to build websites and then you can use that skill to build websites for others, and you can charge people to make and maintain their websites for them. Remember EVERY business needs a website. It makes the business trustworthy and gives it credibility. People frown on businesses that don't have websites. So you have a huge untapped market you can benefit from.
You can also use your knowledge that you gained from our Websites.Expert Short Course Training Programs to build your own profitable websites. You can start your own online business and get busy selling and promoting products online for your own benefit. ASPIRE to become the next Jeff Bezos or Bill Gates!
Furthermore, you will be able to join our referral network. In our .Expert Referral Network, we are going to pay you a minimum of R1,500 for every person you refer to the Websites.Expert Short Course that also join the program. So you are covered on all sides to make money from our program.  Only 5 successful monthly referrals can earn you R7,500 every month, with no limit to how much you can earn. If you refer 150 students per month that successfully enroll you can earn a minimum R150,000 per month! The more referrals you get the more money you make – the sky is not the limit!
If you don't make money from our course it simply means you were too lazy to put in any effort. Anyone can make this a success. You have NO reason to fail at this GREAT Opportunity!
Remember, you can also use our platform to save up money and then go and pay for your studies with the money you earned from the Websites.Experts Referral Program! All this while you learnt a SKILL that you can use right through your life. You will always have opportunities and ideas that you want to turn into cash, and then you will be ready to do it with building websites yourself!
The Websites.Expert Short Course Training Program costs only R4,999 for the Basic Program and only takes 3 days to finish. Compared to university fees, you save about R500,000 and 4 years of your time, with which you can now immediately start building your OWN online EMPIRE and immediately start earning an income through our .EXPERT Referral Program. Start your life with no debts! IT JUST MAKES ALL-ROUND SENSE TO JOIN OUR PROGRAM!
Even if you are a student, you can still fit in 3 days to do the course and then start building websites to get extra money while you are studying – CLEVER!
Once you enroll for the program, you will be able to access our online training modules for 1 year. You will also be able to join our online websites building Discussion Forum once its up and running and share your knowledge with other .EXPERT students and make the world a better place!